We are revolutionizing the way you buy vehicles, with our new DIY Deal on-line platform, that puts you in control of the buying process. Now you can calculate your payment based on important factors such as the asking price, your down payment, your credit, current rebates, available interest rates and the length of your loan, the trade-in value of your current vehicle and what additional protection products you may want. Once you are satisfied with the numbers, you can schedule a test drive, apply for credit and reserve your vehicle. Give it a try. It's easy and confidential.
Step 2: Payment Calculation
Once you have found the vehicle you are interested in use the DIY Deal calculator and enter the terms and conditions where prompted to calculate the payment that fits your budget.
If you have questions, feel free to use the chat tool to talk to a specialist for help.
Step 3: Value Your Trade-In 
 
Click the Kelley Blue Book button below to get an estimate of the value of your trade-in. You can then factor the trade-in value into your calculations.


KBB Trade Appraisal
Step 4: Apply for Financing
Once you have structured your deal including how much you are going to pay, your down payment, financing term and trade-in value, the next step is to apply for the financing you need to purchase your new vehicle. At Castilone, our outstanding bank relationships with multiple lenders, help you customer get the best financing available.
Finance Application
Step 5: Submit Your Offer
Once you have all the pieces to the puzzle figured out, you can schedule a test drive and submit your offer! Remember there is never an obligation to submit your offer. So play around, have fun! This new DIY Deal is the newest and greatest way to make the car buying process a breeze. Eliminate the long negotiation process of being in the dealership and do it all in the convenience of your own home. At Castilone CDJR we are looking to give our customers the power and the ability to buy what they want, how they want and when they want. Castilone's DYI Deal platform is one more reason you'll feel at home at Castilone.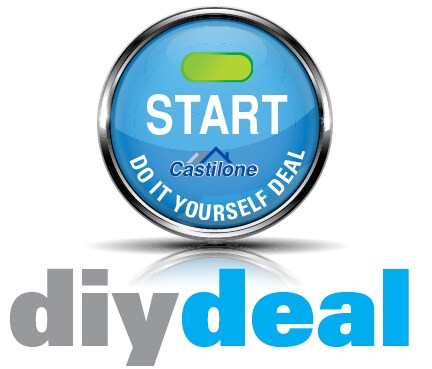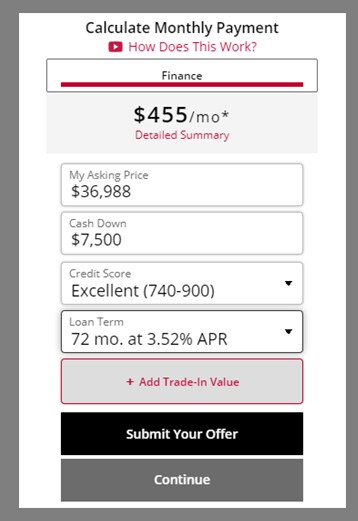 START YOUR DIY DEAL: Learn More!
<< View our quick reference video on Castilone's "DIY DEAL" program, so you can start the purchase of your next new vehicle online!
Have A Question About Starting Your DIY Deal?