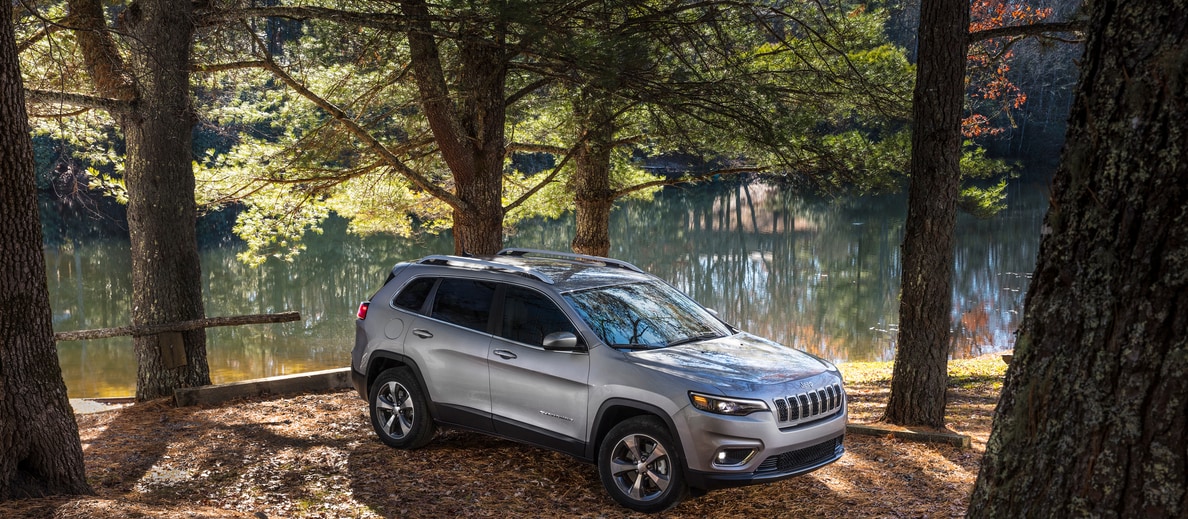 The 2019 Jeep Cherokee Vs. The Toyota RAV4 and Chevy Equinox
The latest evolution of the Jeep Cherokee upholds its legendary reputation for class-defining performance and unrelenting capability. Since its inception in the early 1970s, and its invention of the "Sport Utility Vehicle" term in its 1974 brochure, the Jeep Cherokee has provided the versatility, capacity and capability adventurous families and adventurous off-road enthusiasts desire at an affordable price. Available in a variety of trim levels and uniquely equipped for both off-road confidence and on-road composure and featuring bold exterior styling and inviting interior design, the 2019 Jeep Cherokee surges ahead of the competition.
Frequently compared with both the Toyota RAV4 and Chevy Equinox, the Jeep Cherokee's extensive selection of unique trim levels, affordable price, advanced 4x4 systems and impeccable interior design ultimately suppress the attempts of its competition to overtake its position atop the segment. Closely competing in price yet miles apart in craftsmanship and capability, the Jeep Cherokee confidently outstrips both the Toyota RAV4 and Chevy Equinox in a variety of aspects.