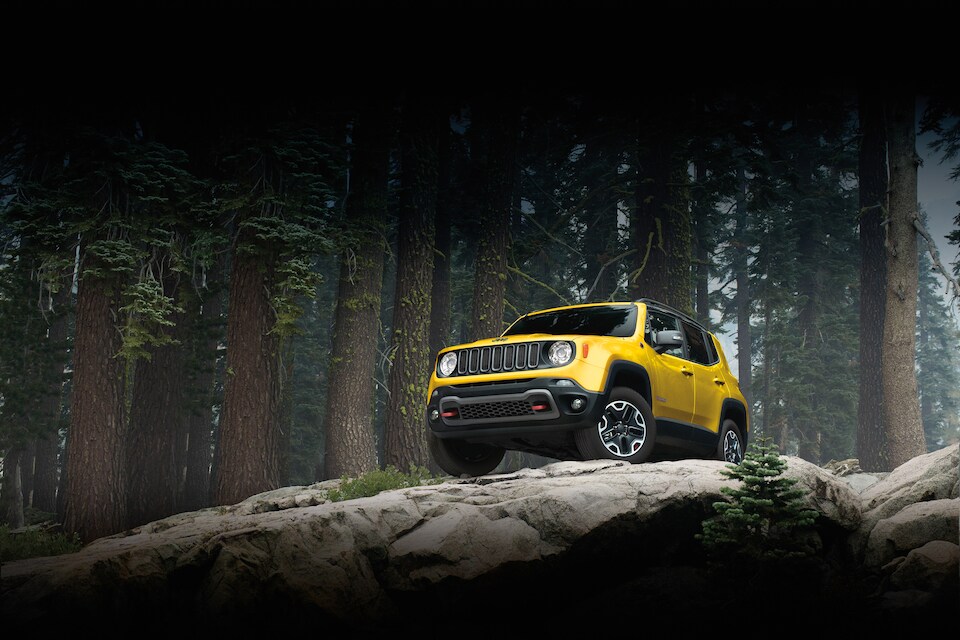 ​
When you're looking for a new SUV, there are many options available. From the large seven-seat monsters to the smaller compact SUVs, you'll have a long list of stylish, powerful, and spacious SUVs from which you can choose. Well, we, here at Castilone Chrysler Dodge Jeep Ram, have an SUV to add to the top of your list: the Jeep Renegade.
Here are five reasons why drivers from Batavia, Brockport, and beyond should purchase a new Jeep Renegade SUV.
One-Of-A-Kind Jeep Brand Styling - The Jeep brand is known for their iconic SUV look and the Jeep Renegade does not disappoint. From the legendary Jeep brand grille to the unique features found only on the Jeep Renegade, like the x-marks-the-spot brake lights, you'll be sure to leave a lasting impression.
Multiple Trim Levels - The Jeep Renegade comes in six trim levels that are sure to provide you with a plethora of choices and price options.
Impressive Power And Handling - You can find a 1.4-liter turbocharged four-cylinder engine as the standard powertrain option, but can upgrade to 2.4-liter version if you're looking for more power. Both options offer an ample amount of horsepower and torque and are paired with many off-roading capable features.
Off-Roading Adventure Ready - Speaking of off-roading, you'll love the way your Jeep Renegade can handle the paved highway action, but can then go to back dirt roads with ease. A variety of 4X4 systems are available to be added and will keep you safely on the path that you've chosen, dirt, snow, mud, or otherwise.
Cargo Space For The Win - Whether you need to pack your sports equipment or camping gear in the back or you're bringing along your gardening tools, you can find space in the good-sized cargo area in the rear. If you find you require extra space, fold the rear seats down and pack whatever you need.
These are just a few of the many reasons why a Jeep Renegade may be the new SUV for you. Feel free to stop by our Castilone Chrysler Dodge Jeep Ram dealership to learn more about any of our new vehicles and see what other reasons you could add to our list.