As we dive deeper into winter time, it's only natural to start feeling anxious about the road. Cold temperature frequently lead to ice, snow, and conditions that can be downright dangerous if you're not prepared.
One of the best ways to stay safe on the road? A vehicle equipped with a good all-wheel drive or four-wheel drive system.
What are AWD and 4x4?
Available in new models like the Dodge Journey and Dodge Durango, all-wheel drive is an automatic system that uses computers to monitor your wheels and monitor the road. When your AWD drive system detects that your vehicle is slipping or struggling, it directs extra power into the affected wheels to compensate. This can help you to maintain control, even on icy roads.
Four-wheel drive is a bit different. Available in new models like the Ram 1500, Ram 2500, and Jeep Grand Cherokee, 4x4 is a system you have to turn on manually. When it's active all four of your vehicle's tires will spin at the same time, as opposed to the two it would normally use. This uses more fuel, but it can also provide the extra muscle you need to push through tough situations. It's also under your control, whereas AWD only kicks in when your car thinks it's necessary.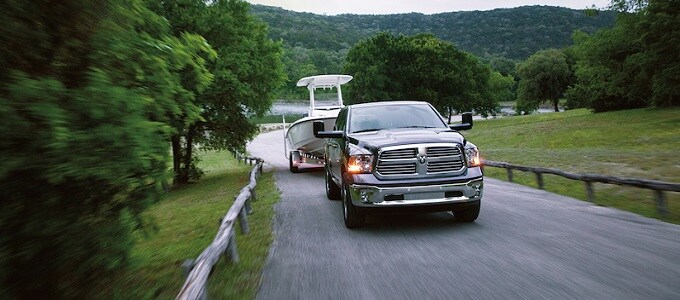 Explore the Options at Castilone Chrysler Dodge Jeep Ram
Would you like to know more about the AWD and 4x4 options available in Brockport, Albion, Le Roy and Clarence, NY? Get in touch with the sales team at our dealership in Batavia, NY. We'd love the opportunity to tell you more about everything our new vehicle inventory has to offer.